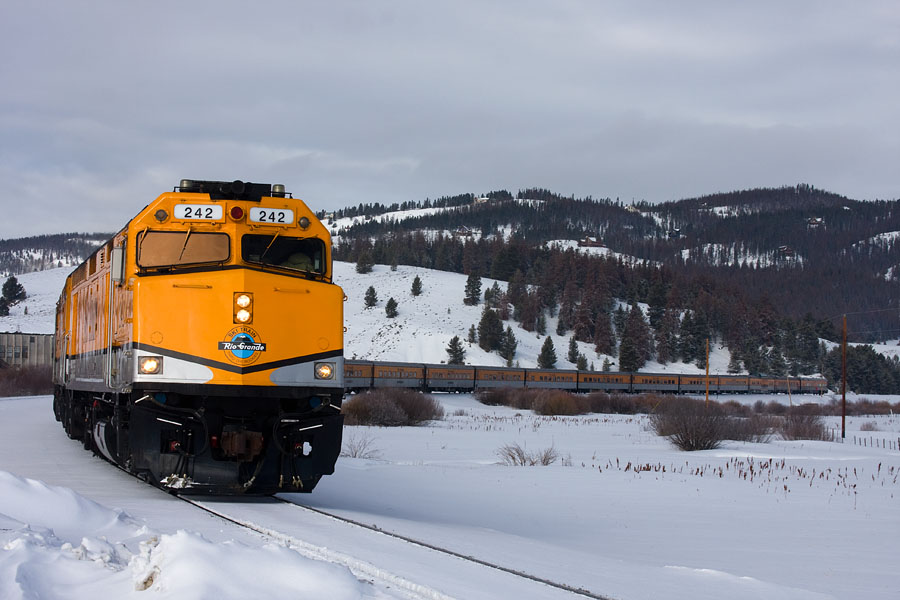 Photo By: Kevin Morgan

At the back of the train, a brakeman is aligning the switch from the wye (which the Ski Train is currently on) to the siding. After backing onto the siding, the train will continue east on the siding and return to the siding at Fraser.
Email Questions or Comments to the Webmaster.